Guest House in Piatra Craiului mountain area, Transylvania
Our Tradition Of Best Hospitality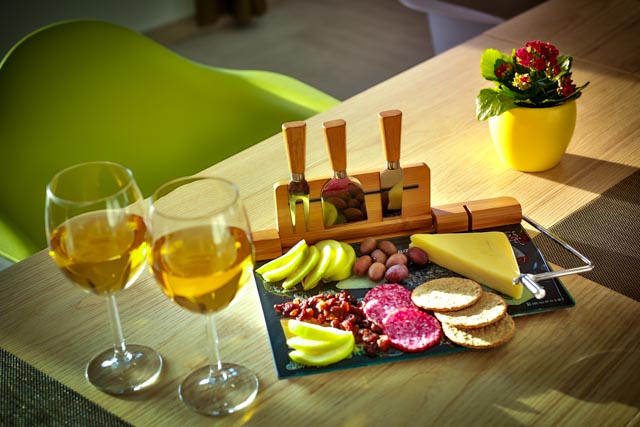 20 years of experience in hospitality industry and customer service ...
After 20 years of work in hospitality industry and customer service, we decided to start our own business.
Because we care about the environment and we are interested in new technology, we created a smart house for rent in a secluded and quiet area, known for its beautiful natural landscapes.
Our eco friendly house was designed and built using materials and technology that reduces its carbon footprint and lowers its energy needs. It has high level of thermal insulation, electric underfloor heating, eco led lights, solar panel, eco boiler and septic tank. We are using a smart home technology providing a high level of comfort. An extensive category of sensors are monitoring the habitat conditions allowing smart automations to control the rooms heating and humidity levels, air flow, water consumption, smoke and gas detection, creating a perfect home for your stay.
Emilia Badea
9 August 2023
recomandă
Un loc minunat, de excepție, amplificat de amabilitatea gazdei. O poveste în mijlocul naturii, timpul se oprește în loc. Va recomand sa vizitați măcar o data locația, pentru a avea ce pune în bagajul cu "amintiri " frumoase . Totul la superlativ . Mulțumim doamnei Corina.
Despina Mihai
31 Iulie 2023
recomandă
Recomand cu drag! Propietara foarte ospitaliera, locatie cu view frumos, camere curate si spatioase, foisor retras.
Ghiana Despina
31 Iulie 2023
recomandă
Gazda primitoare, curatenie exemplara, liniște și relaxare
Alina Barzu
27 Iulie 2023
recomandă
Am fost cazati de 3 ori in aceasta unitate si ne vom mai intoarce cu siguranta atunci cand dorim sa fugim de caldura din capitala. Multumim pentru ospitalitate, ne-am simtit minunat de fiecare data!
Camelia Necula
5 Iunie 2023
recomandă
Am petrecut un sejur de Rusalii minunat,gazde foarte primitoare,totul foarte curat,zona de bucătarie foarte bine utilata,priveliște și zona spectaculoasă. Recomand cu mareeee drag,noi vom reveni cu siguranță.
recomandă
Am fost în minivacanta de 1Mai grup de 14 persoane . Toată gașca sa simțit foarte bine la Casa Alpina. Este o locație perfectă intr-un loc de vis. O să revenim cu siguranță. Mulțumim doamna Corina !
Popovici Daniela
3 Aprilie 2023
recomandă
Recomand din toata inima Casa Alpina!!! Am fost de 2 ori si ne vom reîntoarce cu drag de fiecare data cand ne este dor de munte. Vreau sa felicit si sa laud minunatii proprietari ai acestei minunate case, pentru casuta superb amenajata, decorata, primitoare, cald si extrem de curata! Este o casa atat de drăguță si situata intr-o zona liniștită de unde nu vrei sa pleci niciodată. Daca ar fi sa dau o nota, atunci ar fi 20+ si cum cele mai sincere laude pentru proprietari care sunt atenti la cele mai mici detalii si ca fac sa te simti in Casa Alpina ca la tine acasa!!!
Costel Petica
29 Decembrie 2022
recomandă
Totul a fost la superlativ...rar așa oameni și așa primire frumoasă. Recomand cu toată inima oricui își dorește să petreacă timp de calitate intr.o cazare deosebită!!!👏👏👏 Vă mulțumim frumos!
Juganaru Catalina
22 Iunie 2022
recomandă
O locație noua , foarte curata, îngrijită si dotata asa de bine, încât nu iti poți dori sa fie dotata cu ceva și sa nu găsești în vila. Te incarci cu energie de la cele mai frumoase peisaje de pe terasa vilei. Proprietari foarte amabili si grijuli. Cu siguranță vom reveni cu mare drag!
Pofta de vacanta
22 Mai 2022
recomandă
Am fost deja de 2 ori la Casa Alpina. Ne intoarcem rar la aceeasi cazare, pentru ca vrem sa incercam cat mai multe locatii. Dar aici am fost in 2 mini-vacante consecutive. Asta spune totul 🙂 Deja ne simtim ca acasa. Ce ne place? Ca este o casa moderna si cocheta, dar integrata perfect in peisajul rural absolut mirific. Pestera este unul dintre satele noastre preferate la munte. Casa Alpina are camere frumoase, vesele, foarte practice. Bucataria este echipata cu tot ce ai nevoie - cred ca e una dintre cele mai bine utilate de pe unde am fost. Terasa superba cu sezlonguri, de unde poti admira peisajul, strajuit de munți in stanga si-n dreapta. Mi-am petrecut ziua de nastere aici cu familia si ne-am simtit minunat. Noaptea am stat pe terasa inveliti in paturi, pe sezlonguri si am privit la cerul intesat de stele. N-am mai vazut de mult timp asa un cer senin si plin, pesemne a fost un cadou de Sus 💙 Si sa nu uit de sala de gaming de la subsol. Nu prea vorbeste doamna Corina despre ea, dar e senzatie! Ne-am distrat ore in sir seara jucand bowling virtual (pe wee) 😀 Cafeaua, apa din partea casei, plus un vin daca ramai "in pana", livrarea mancarii de la un restaurant din apropiere - sunt detalii care fac diferenta. Te simti atat de bine, ca n-ai mai vrea sa pleci! Proprietarii sunt oameni extraordinari, mereu disponibili pentru orice ai nevoie. Am fost in multe locuri, dar Casa Alpina si oamenii ei ne-au ramas tare aproape la inima ❤️
Andreea Daniela Dinulescu
2023-09-04
The house is very nice and clean, with a terrace that have an amazing view! The rooms are cozy, the matress on the bed is very firm but comfortable - very good for the back. The bathroom was very clean, and had personalized towels (a nice detail for me). Another great thing is that the owners are recycling, and all over the house we had boxes for bottle caps and we also sorted garbage. I apreciate this. There is also a very well equiped kitchen with a dishwasher, which made our stay better. The only thing I didn't like was that the drapes weren't fully covering the windows. They needed extra 10cm so the light woudn't come from the sides. This reduced my sleep time🥲 One of my friends said the same about drapes in their rooms. I asked the friend that made the reservation to give this feedback to the host. In total is a great accomodation in a beautiful area and worth the visit.
Diana Costache
2023-09-03
Sejur minunat petrecut la casa alpina. Vila este noua, foarte bine gandita si utilata, camere spatioase cu bai individuale, un living mare foarte primitor. Iar privelistea iti taie rasuflarea... vom reveni cu mare drag.
Totul foarte fain! Curățenie, ospitalitate, facilități vila dar mai ales peisaj. 💚 Recomand și îmi propun sa mai vin.
tiberiu dragomir
2023-08-23
Un loc minunat! Amplasarea pensiunii este excepțională, oferind turiștilor o priveliște de vis. Pensiunea este foarte curata, foarte luminata, utilata cu tot ce trebuie, spatioasa, iar gazda, doamna Corina, are mereu grija ca oaspeții sa se simtă cu adevărat în vacanta. Cu mare drag vom reveni.
Cazare foarte primitoare cu o priveliste minunata
Casuta frumoasa, curata, foarte bine dotata si amplasata. Foisor acoperit si loc de joaca cu iarba verde. Foarte ospitaliera dna. Corina Recomand cu drag!
Locatie foarte frumosa, view superb, o gazda primitoare, curte cu zone de joaca si relaxare.
O locație de vis, peisajul este superb, gazda foarte primitoare la fel și locația, curățenie, confort,utilat cu tot ceea ce ai nevoie. Vom reveni cu drag. Mulțumim pentru primire!
Raiul pe pământ în adevăratul sens al cuvântului ! Gazda minunata, recomand din tot sufletul,mergeți și nu veți regreta o secunda.....
העובדת החדשה לא עבדה אף פעם
Providing Hospitality the Correct Way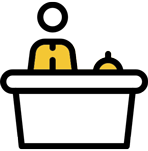 24/7 Guest Assistance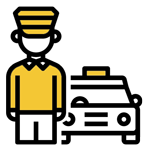 Free Parking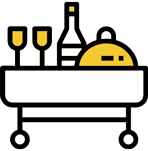 Catering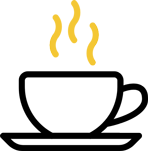 Coffee Bar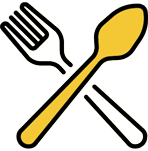 Dish Washer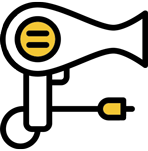 Hair Dryer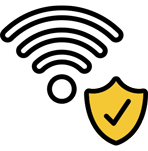 Free Wi-Fi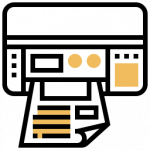 Spacious rooms, private bathrooms with walk-in shower, premium hotel linens, ergonomic double-bed mattress and blackout curtains
Luxury cotton towels, complimentary beauty products, slippers
Fully equipped kitchen, modern dining and living area
Complementary tea, coffee and bottled water
Mini conference room​ / Gaming room / Home theater room
Amazing nearby hiking area and mountain bike trails

Electric Floor Heating


Air Flow and Filtering Control


Smoke Detectors

Surveillance System
Escape To Casa Alpina This Summer
Are you looking for a wonderful and secluded place in the mountains, where you can unwind and enjoy a relaxing weekend? Then Casa Alpina is the right choice. Just a few kilometers from Bran Castle, in a quiet area, you will find the perfect place to escape the madness of the city. Peștera village is known for its beautiful natural landscapes, and Casa Alpina is perfectly located to wake up and drink your coffee with an unforgettable view, a picture perfectly framed between the ridges of Piatra Craiului and Bucegi mountains.
All House Rental With Choice Of Rooms
(* current prices are valid until December 1st 2023)
Three rooms occupancy enjoying the entire house privacy for all amenities.
For 6 adults and 2 children.
Minimum stay 2 nights.
Four rooms occupancy enjoying the entire house privacy for all amenities.
For 8 adults and 2 children.
Minimum stay 2 nights.
Five rooms occupancy enjoying the entire house privacy for all amenities.
For 10 adults and 2 children.
Minimum stay 2 nights.
Six rooms occupancy enjoying the entire house privacy for all amenities.
For 12 adults and 2 children.
Minimum stay 2 nights.
Rent the whole Villa for 6 nights
This Fall we invite you to a memorable vacation in the middle of the nature with an amazing view, comfort and privacy of our villa.
€ 350/ 6 rooms. € 300/ 5 rooms. € 250/ 4 rooms. € 200/ 3 rooms. * For one Night.
You book five consecutive nights and the sixth night is FREE.
This offer applies
for Mon-Sun booking.
Casa Alpina - Vacation Club
Benefits for Returning Guests
Returning guests become Casa Alpina Vacation Club members and receive exclusive discounts, special promotions and exciting awards.
Book four nights and the fifth is free !
If you don't want to cook, we deliver the food to you from a reliable restaurant and you get 5% discount from their menu .
Andrei's Cake Shop from Brașov, offers a 10% discount on their delicious sweets and cakes.
General house rules and eco-friendly policy.
No smoking in the house.
No pets allowed.
No unregistered guests.
No food or drink in bedrooms. No loud noise after 11 PM.
No candles please. Instead, we provide flameless, battery operated candles.
Please keep the front door shut. If you don't, you may find the local animal population will be joining you for your stay.
For extra comfort and cleanliness during your stay, we recommend to bring your own house shoes or slippers. We provide disposable hotel slippers for all guests.
As per our eco-friendly policy, please switch off the lights when you leave the room. We kindly ask you to please place toilet paper and sanitary napkins in the bathroom bin and avoid taking very long showers.
We understand that accidents happen. But we do ask that you please let us know when they do. If its an easy fix you won't have to pay for it.
Other then that please have fun, our place is amazing you won't regret your stay.

Lets talk about your trip now!
Feel free to contact us for more detailed information.
Note* Pandemic time Standards.
We are following strict cleaning procedures, including steam floor cleaning.
We use professional cleaning service for all linens and towels.
We provide disinfectant and cleaning products.
We are TAX registered and we offer receipt.
Follow us and leave a comment