Guest House in Piatra Craiului mountain area, Transylvania
Our Tradition Of Best Hospitality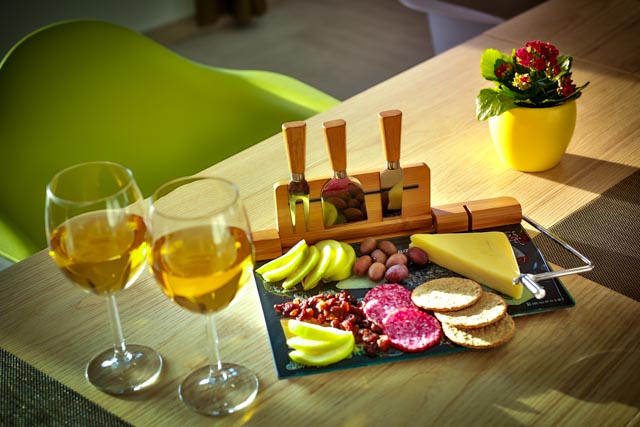 20 years of experience in hospitality industry and customer service ...
After 20 years of work in hospitality industry and customer service, we decided to start our own business.
Because we care about the environment and we are interested in new technology, we created a smart house for rent in a secluded and quiet area, known for its beautiful natural landscapes.
Our eco friendly house was designed and built using materials and technology that reduces its carbon footprint and lowers its energy needs. It has high level of thermal insulation, electric underfloor heating, eco led lights, solar panel, eco boiler and septic tank. We are using a smart home technology providing a high level of comfort. An extensive category of sensors are monitoring the habitat conditions allowing smart automations to control the rooms heating and humidity levels, air flow, water consumption, smoke and gas detection, creating a perfect home for your stay.
Juganaru Catalina
22. June, 2022.
recommends
O locație noua , foarte curata, îngrijită si dotata asa de bine, încât nu iti poți dori sa fie dotata cu ceva și sa nu găsești în vila. Te incarci cu energie de la cele mai frumoase peisaje de pe terasa vilei. Proprietari foarte amabili si grijuli. Cu siguranță vom reveni cu mare drag!
Pofta de vacanta
22. May, 2022.
recommends
Am fost deja de 2 ori la Casa Alpina. Ne intoarcem rar la aceeasi cazare, pentru ca vrem sa incercam cat mai multe locatii. Dar aici am fost in 2 mini-vacante consecutive. Asta spune totul 🙂 Deja ne simtim ca acasa. Ce ne place? Ca este o casa moderna si cocheta, dar integrata perfect in peisajul rural absolut mirific. Pestera este unul dintre satele noastre preferate la munte. Casa Alpina are camere frumoase, vesele, foarte practice. Bucataria este echipata cu tot ce ai nevoie - cred ca e una dintre cele mai bine utilate de pe unde am fost. Terasa superba cu sezlonguri, de unde poti admira peisajul, strajuit de munți in stanga si-n dreapta. Mi-am petrecut ziua de nastere aici cu familia si ne-am simtit minunat. Noaptea am stat pe terasa inveliti in paturi, pe sezlonguri si am privit la cerul intesat de stele. N-am mai vazut de mult timp asa un cer senin si plin, pesemne a fost un cadou de Sus 💙 Si sa nu uit de sala de gaming de la subsol. Nu prea vorbeste doamna Corina despre ea, dar e senzatie! Ne-am distrat ore in sir seara jucand bowling virtual (pe wee) 😀 Cafeaua, apa din partea casei, plus un vin daca ramai "in pana", livrarea mancarii de la un restaurant din apropiere - sunt detalii care fac diferenta. Te simti atat de bine, ca n-ai mai vrea sa pleci! Proprietarii sunt oameni extraordinari, mereu disponibili pentru orice ai nevoie. Am fost in multe locuri, dar Casa Alpina si oamenii ei ne-au ramas tare aproape la inima ❤️
Pavel Maria
30. April, 2022.
recommends
Wonderful place. Well equipped, great hosts.
Ionut Coman
27. February, 2022.
recommends
Liniste, foarte curat, camere spatioase, gazda pensiuni forțe primitoare
Oana Enache
8. January, 2022.
recommends
Este un loc deosebit in care ne-am dorit sa revenim, regasind cu drag atmosfera calda si placuta, dar si gazdele dintre cele mai primitoare. Recomand cu mare drag, acest loc minunat! 🌳
Ionica Miresteanu Iorga
4. September, 2021.
recommends
Este locul in care ne vom intoarce oricand cu mare drag! Ne-am simtit foarte bine! Un loc ideal pentru relaxare, dar si un loc bun de lucru, care stimuleaza creativitatea.. Foarte curat, amenajat cu bun gust, , complet utilat, gazde primitoate. O priveliste de vis, o zona minunata de explorat. Multumim mult, pe curand!
Stefana Cochior
17. August, 2021.
recommends
Recomand cu încredere Casa Alpina! Ne-am simtit ca acasa, atat pe partea de confort cât și in ceea ce privește automatizări pentru o casa Smart ECO, nu am mai întâlnit pana in acest moment in România o locație atat de dotata și primitoare. Amplasarea este perfecta dacă vrei sa te trezești cu vedere la munți. La locație găsiți tot ce aveți nevoie (vesela, fructe, cafea, apa, foisor, șezlonguri, multe locuri de relaxare etc.) A fost o experiența foarte frumoasa, gazda mereu la dispoziția noastră cu orice si nu ne-a deranjat pe parcursul sejurului. Cu siguranta vom mai reveni!
Rodica-Florina Oprea
17. August, 2021.
recommends
Ne am simțit minunat. Mai mult decât acasă. Gazde primitoare, liniște, curățenie și peisaje de vis. Vom reveni cu mare drag 🥰😍
Florin Oprea
10. August, 2021.
recommends
Excepțional fără cuvinte recomand
Catalin Comanescu
9. August, 2021.
recommends
îmi place mult.!!!!!!!!!!
Un loc de poveste, cu o casa extrem de curata si oameni foarte primitori. Dotata cu absolut tot ce ai nevoie, un spatiu unde te poti simti ca acasa. Vom reveni cu drag de fiecare data. Recomandam cu incredere.🤗🤗🤗
Un loc minunat si linistit, cu o priveliste de vis, o casa primitoare, totul actual dar si gazda pe masura. Recomand Casa Alpina!✨️
Alina Bajenaru
2022-05-09
Gazda a fost foarte primitoare, iar terasa/ balcoanele au cel mai fain view🏔☕️. Recomand din suflet Casa Alpina!! 💕
Totul nou , camera curata , privelistea super frumoasa, zona linistita , doamna proprietar foarte de treaba.
Andreea Costache
2022-05-08
De vis! Cazarea minunata, uitilata de la A la Z , propietarii nota 10, peisajul superb!
beatris pancescu
2022-04-12
Niște oameni faini au conceput o casă primitoare într-un ținut de poveste,reușind astfel să creeze o oază de liniște și relaxare.Recomand cu încredere,totul este la superlativ!❤👍
Savureaza o cafea delicioasa, admirand explozia de culori ce se contureaza sub razele soarelui. Casa Alpina este un loc deosebit, in care totul este detaliat gandit pentru a iti oferi cel mai reusit sejur! Gazdele extrem de primitoare!!! Cu siguranta vom reveni curand!!! Update: Ne-am tinut de promisiune si am revenit! 🌳
Providing Hospitality the Correct Way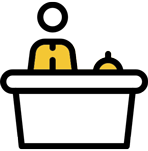 24/7 Guest Assistance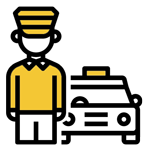 Free Parking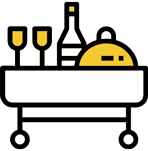 Catering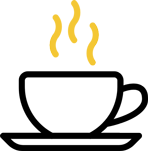 Coffee Bar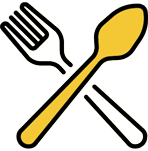 Dish Washer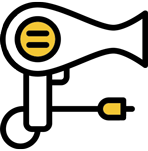 Hair Dryer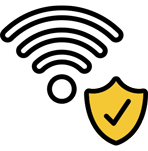 Free Wi-Fi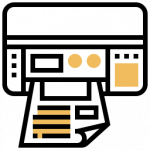 Spacious rooms, private bathrooms with walk-in shower, premium hotel linens, ergonomic double-bed mattress and blackout curtains
Luxury cotton towels, complimentary beauty products, slippers
Fully equipped kitchen, modern dining and living area
Complementary tea, coffee and bottled water
Mini conference room​ / Gaming room / Home theater room
Amazing nearby hiking area and mountain bike trails

Electric Floor Heating


Air Flow and Filtering Control


Smoke Detectors

Surveillance System
Escape To Casa Alpina This Winter
Are you looking for a wonderful and secluded place in the mountains, where you can unwind and enjoy a relaxing weekend? Then Casa Alpina is the right choice. Just a few kilometers from Bran Castle, in a quiet area, you will find the perfect place to escape the madness of the city. Peștera village is known for its beautiful natural landscapes, and Casa Alpina is perfectly located to wake up and drink your coffee with an unforgettable view, a picture perfectly framed between the ridges of Piatra Craiului and Bucegi mountains.
All House Rental With Choice Of Rooms
(* current prices are valid until April 1st 2023)
Three rooms occupancy enjoying the entire house privacy for all amenities.
For 6 adults and 2 children.
Minimum stay 2 nights.
Four rooms occupancy enjoying the entire house privacy for all amenities.
For 8 adults and 2 children.
Minimum stay 2 nights.
Five rooms occupancy enjoying the entire house privacy for all amenities.
For 10 adults and 2 children.
Minimum stay 2 nights.
Six rooms occupancy enjoying the entire house privacy for all amenities.
For 12 adults and 2 children.
Minimum stay 2 nights.
Rent the whole Villa for 6 nights
This Winter we invite you to a memorable vacation in the middle of the nature with an amazing view, comfort and privacy of our villa.
€ 350/ 6 rooms. € 300/ 5 rooms. € 250/ 4 rooms. € 200/ 3 rooms. * For one Night.
You book five consecutive nights and the sixth night is FREE.
This offer applies
for Mon-Sun booking.
Casa Alpina - Vacation Club
Benefits for Returning Guests
Returning guests become Casa Alpina Vacation Club members and receive exclusive discounts, special promotions and exciting awards.
Book four nights and the fifth is free !
If you don't want to cook, we deliver the food to you from a reliable restaurant and you get 5% discount from their menu .
Andrei's Cake Shop from Brașov, offers a 10% discount on their delicious sweets and cakes.
General house rules and eco-friendly policy.
No smoking in the house.
No pets allowed.
No unregistered guests.
No food or drink in bedrooms. No loud noise after 11 PM.
No candles please. Instead, we provide flameless, battery operated candles.
Please keep the front door shut. If you don't, you may find the local animal population will be joining you for your stay.
For extra comfort and cleanliness during your stay, we recommend to bring your own house shoes or slippers. We provide disposable hotel slippers for all guests.
As per our eco-friendly policy, please switch off the lights when you leave the room. We kindly ask you to please place toilet paper and sanitary napkins in the bathroom bin and avoid taking very long showers.
We understand that accidents happen. But we do ask that you please let us know when they do. If its an easy fix you won't have to pay for it.
Other then that please have fun, our place is amazing you won't regret your stay.

Lets talk about your trip now!
Feel free to contact us for more detailed information.
Note* Pandemic time Standards.
We are following strict cleaning procedures, including steam floor cleaning.
We use professional cleaning service for all linens and towels.
We provide disinfectant and cleaning products.
We are TAX registered and we offer receipt.
Follow us and leave a comment